There are many Audio Editing software around the market with  lot of amazing features. But , let's be realistic, we all are not audio engineers, yet we may need to edit some sound tracks for our birthday party slide show. What would you use ? We don't need a high functioning tool for just a simple task, rather it is not worth to spend money for that. So, we come up with freewares. As well as Best Free Video Editors there are some Best Free Audio Editing Software for Windows around us. These tools may not have all the features a sound engineer need, yet these tools will manage to full fill your household audio editing needs.
This is a powerful open-source audio editing tool which comes with a lot of features. Basically this software can record live audio through a audio output device as well as edit the recorded audio as you want. There are many editing options including remove superfluous background noise, Equalization and Bass Boost.
You can import and use any audio file format such as MP3, WAV, AIFF and OGG with Audacity. This software is available for Windows, Mac, and Linux operating systems. It is worth to mention this tool has a automatic crash recovery option. So you don't have to save the project every second.
Acoustica is a paid and well known audio editor. But the company giving a way a Basic Edition of their product for free. This is a feature rich audio editing software. You can use Acoustica to recording, editing, mixing, mastering and batch-processing your audio files. The best part of the Acoustica is it give you most of the editing features with the free edition.
Wavosaur is a free portable audio editing software in our list of Best Free Audio Editing Software for Windows. This tiny tool has a lot of features including much needed features like bit rate changing, converting file formats and normalizing audio tracks. This software supports MP3, WAV,OGG, aif, aiff and many other file formats. Another advantage Wavosaur has is it supports VST plugins. This is compatible with any Windows operating systems after Windows 98.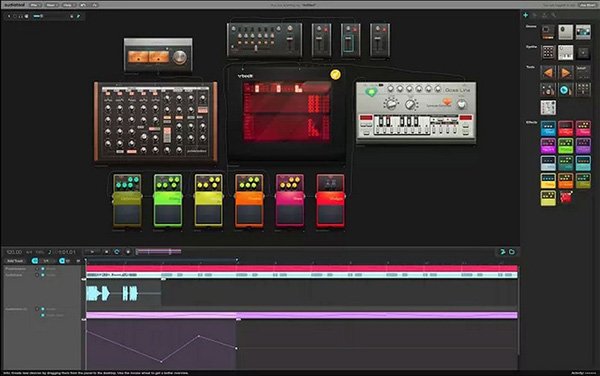 This attractive interfaced software is AudioTool. This is kind of different. In this software every sound manipulating element is a device of its own which is dragged to a virtual desktop. When you get familier with AudioTools you can create complex audio compositions with provided effects. AudioTools is a well documented software, so than you can undestand and learn how to use this software and create audio files.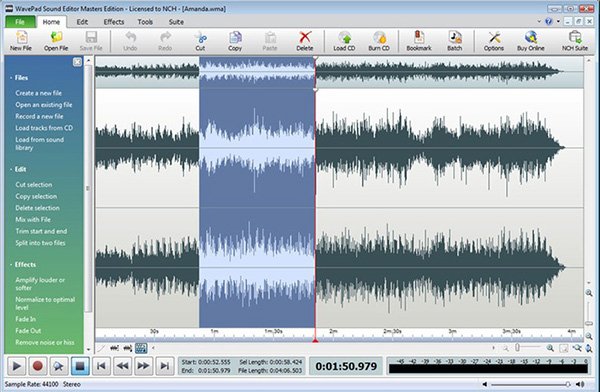 This one of the Best Free Audio Editing Software for Windows. This software enable you to process mp3, wma, wav, flac, ogg, real audio and many other file types. Like in Wavosaur you ca use VST plugins and enhance the features too. You can use Wavepad for noise reduction, click/pop removal and adding echo/reverb. This non-commercial use software comes with built in CD burner which enables you to burn audio CDS right after you finished the project.