Google, along with Dialog Axiata has started a new project called Free Zone granting Dialog users to access the Internet through their mobiles for free. That means you can use Internet without paying a cent. This gives you access to Google Search, Google Plus and Gmail. In the Google Search you can visit websites too without any cost. So lets take a look at how to use this service.
[quote]Providing our 7.5 million mobile customers with a platform to discover the power of the internet at no incremental cost, and thereby accelerating Internet literacy among Sri Lankan citizens has been a fundamental tenet of our vision for the mobile internet[/quote] , said Dr. Hans Wijayasuriya, Group Chief Executive of Dialog Axiata PLC, speaking at the announcement of the partnership.
Currently this service is only provide for mobile devices. You need to visit freezone.dialog.lk or freezone.google.com from your mobile phone to activate this service. Once you visited one of those links you will see a webpage like this.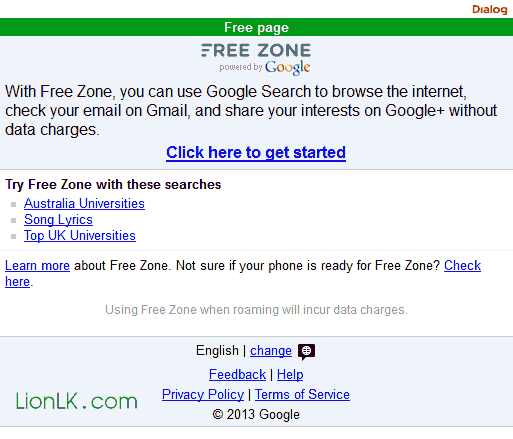 Click on Click Here To Get Started. Then you will see the following page.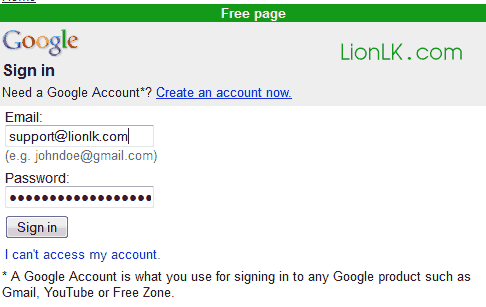 Use your Google username and password to access this service. Once you successfully logged into the account, feel free to experience Internet for free.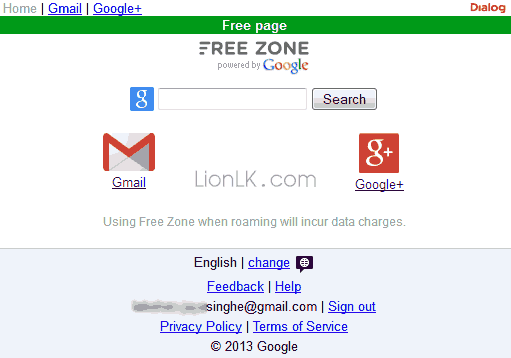 You can use the search box to do a web search.
Also you can visit the linked webpage to your search from the search results. This will shows you a simplified version of the website.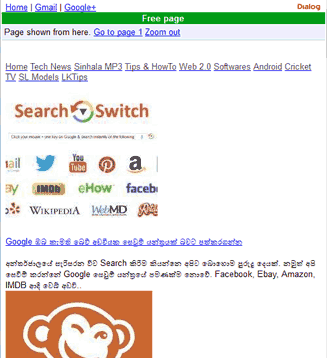 If you try to navigate within that page you will receive a warning message that saying its not free of charge.

You can use Google plus and Gmail too.
For Computers
As I mentioned earlier this service is only for mobile devices. But you can do a quick trick for access the service through your desktop or laptop. 

Try to change your browser's user agent to a mobile user agent.
You can use this add-on for Firefox.