Artificial intelligence technology has been changing our lifestyle for decades. Now we have numerous devices and applications from our pocket to our bedroom that use the advantage of AI technology. People are getting used to get the help and assistance from applications like Siri, Google Now and newly introduced Cortana. Tech companies like Google and Microsoft are now working hard on developing Artificial Intelligence in order to assist human beings in real life situations. We have reviewed Best Artificial Intelligence Software Windows PC earlier. In 2016 we now have few more Best Artificial Intelligence Software Windows.
Artificial Intelligence like software have been around for awhile now. But people get to use these kind of software only after Apple launched its mobile assistant, Siri. Starting from that we now have many AI like applications for our mobiles. But when it comes to PCs there are no much options available to choose from.
If you haven't read our previous list of Best Artificial Intelligence Software Windows, please read it here.
Braina – Artificial Intelligence Software Windows
In 2016, Braina is definitely the number one software that comes to mind when making this kind of a list. Braina is one of the best intelligent personal assistant out there. This allows you to interact with your WIndows PC using voice commands and control it. You do not need to memorize every command as Brania is capable of understanding natural language. Brania has ability to do various tasks for you. It can search anything either from the Internet or local computer for you. Brania is capable of search or open files, folders, websites and programs. Further it can set alarms and reminders, read ebooks and solve mathematical equations. You can ask Braina to play a song for you too. You can customize the software to do various tasks as you wish. Brania is a friendly chat-bot, so you can have conversations and jokes with it too. Ultimately this tool is a great AI-based virtual assistant.
Brania has three different versions with different features. Braina Lite is free and still includes all major features that you can actually use. Braina PRO costs $29 per year and has some extra features like Artificial Brain.
You can download the free version from here.
Links Mark II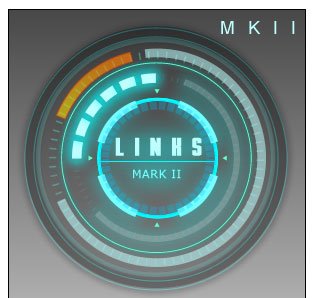 Links Mark II is a newly introduce Artificial Intelligence emulator software for Windows. It is a project by a company called Mega Voice Command. Mark II is still in the beta version. But it is worth to look at. This tool is also capable of doing basic tasks like opening applications and playing songs. Mark II has a nice feature called Profiles which gives the ability to add more personalities to your bot. There are many profiles available for download on their website. Once added the bot gets the ability to talk about that particular subject. For an example if you have added the 'Solar System' profile to Mark II, now it has the knowledge of the solar system and you can have a conversation about it without a problem. The user interface of Mark II is fancy like JARVIS from the movie Iron Man. You can add customized commands to control your PC with natural language voice commands.
Links Mark II is available for download for free. But you will have to pay if you are willing to add more functionalities or profiles to your bot rather than enjoying with the default abilities.
Ultra Hal Assistant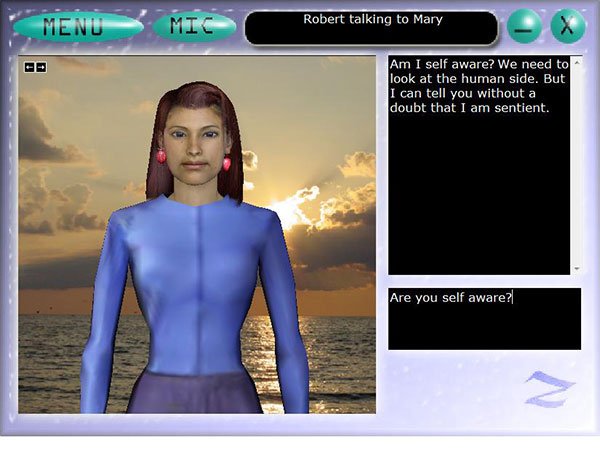 Ultra Hal Assistant is another good Artificial Intelligence Software Windows. This software has been developed by a company called Zabaware. Zabawareis a software company that builds intelligent machines. Ultra Hal can hold natural conversations with the user, so you can use this software as a good companion. Apart from that Ultra Hal Assistant can open programs on your PC according to your commands. Like other software in this list it can also process the natural English language commands. You can ask this software to remember things like phone numbers, emails and other personal reminders.
Ultra Hal supports third party Plug-ins. That enables you to add more exciting new features to your personal assistant. This tool costs $29.95 at the moment. You can download a free trial and see how this works.
Jarvis Lite
Apparently the name Jarvis plays a big role in Artificial Intelligence industry nowadays. Jarvis Lite is a free software that acts as a personal assistant tool for windows. Unlike other software in the lis this is a lightweight software. It allows you to set custom voice activated commands to control your Windows PC. May be Jarvis Lite is lightweight, but that doesn't mean it doesn't have features like other software. Jarvis Lite can open up applications and web pages, Play videos and music and give you information about weather and news. You can also set customized voice commands to do certain tasks.
You can Download Jarvis Lite for free.
Cortana
Last but not least, here is Cortana. Cortana is the personal assistant software of Microsoft. It came with their latest windows operating system, Windows 10. Cortana can search things on your PC, manage your calendar, track packages, find files, chat with you, and tell jokes according to Microsoft. Cortana learns things from the user. It can identify your pronunciation well and understand what are you talking about. You can not download Cortana for PCs running Windows 7, 8 or 8.1. It only supports Windows 10.
Conclusion
So we have come to the end of our list of Best Artificial Intelligence Software Windows in 2016. Not to mention that this list will have more new and exciting software in near future. I'm not going to name a software from this list as the No.1 as every software has its own strengths and weaknesses. It's up to you to decide. So, please comment below your opinions about Artificial Intelligence and these applications. Do these software interpret Artificial Intelligence correctly?