Push Notification Service is one of the latest technology that came to our day today life with the rising of mobile phone operating system technologies. Push notifications enables website visitors to subscribe to updates from a particular website and allow website owners to re-engage visitors with customized content. In another word, Push notifications can be used to notify a user of new posts or events even when the user is not visiting your website. Here on this article we are going to share you with the Best Free Website Push Notification Services that enables you to add push notifications to your site without much of a coding knowledge. These services will make web push super easy.
Up until recently Push Notifications were missing from open web. The technology supported only for mobile devices. Now as of 2015 the newest Chrome, Firefox and Safari visions support Push Notifications. Now the service is called Website Push or Webpush. But the implementation of the Push API and Notification API from browsers is quite tricky unless you are an experienced web developer. These services will help you to avoid the hassle.

Best Free Website Push Notification Services
Normally Push Notification Service is supported only by HTTPS website. But with the help of following services you will be able to use push notifications with your non-secured HTTP website. If you are running a blog you will be able to send new posts as a push notification with the help of these services. If you are running a eCommerce website you can notify price changes, stock availability and whatever you want with the help of Best Free Website Push Notification Services.
These services are free to use up to a certain level. If you are running a normal website or blog with not a huge amount of visitors their limits would be more than enough. The best thing is all these services have their own back-end interface that you can see your push notification subscribers and campaigns. It is quite a simple task to get these services to work. You just need a few configurations and put some JavaScript codes into your website.
OneSignal
OneSignal is one of the Best Free Website Push Notification Services out there you can find. Compared to other services in this list, OneSignal has more features and can be more customization according to your needs. Implementation of OneSignal is bit of a work, but that is the catch. Don't worry, they have very well written documentation to get started and running. OneSignal is totally free and unlimited according to their website. That means you can have unlimited subscribers and send unlimited notifications. OneSignal has native WordPress plugin that allows you to notify users about new posts on your blog. This will be a good alternative to email subscriptions as well. [Visit OneSignal]
PushEngage
PushEngage is a very easy to setup service. It will only take few minutes to get this Push Notification service running. You can send targeted notifications based on user preference and schedule notifications according tho the need. PushEngage is free upto 2500 subscribers. Notifications are unlimited. Free version also has a Javascript API that you can use to customize the service. Their dashboard shows detailed analysis of user engagement. They offer a WordPress plugin. You can automatically send notification on publishing a new post using this plugin. [Visit PushEngage]
Pushwoosh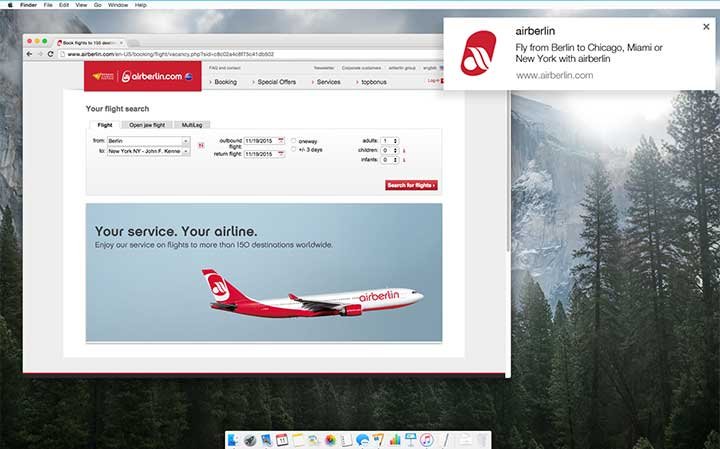 If you are looking for a service that will let you to push unlimited notifications Pushwoosh is a good selection. It allows you to push unlimited notifications to 500,000 devices for free. Free version also supports sending rich media and RSS feed via notifications. Pushwoosh also has a WordPress plugin, but you have to have a premium account in order to use their plugin. That's bit of a drawback when it compares to other services in the list. They also offers tracking and analytics through their dashboard. [Visit Poshwoosh]
PushCrew
PushCrew is another good service among other Best Free Website Push Notification Services. Same as above service it has a WordPress plugin as well as a Joomla plugin that enables you with one click installation. If you don't have a WordPress or Joomla site don't worry, the implementation is super easy. It supports both HTTP and HTTPS websites. PushCrew supports sending unlimited notifications to up to 500 subscribers. It also has a Javascript and REST API. Furthermore you can use PushCrew to send notifications to selected users by using their Segments feature. Their premium plan will cost $25 per month while the business plan will cost you $75 per month. [Visit PushCrew]
SendPulse
This is one of my personal favourites. SendPulse is very straightforward and easy-to-use service. It has nice and simple interface that you can manage your subscribers and campaigns. They provide a good looking subscription widgets you can embed into your websites. SendPulse supports work on over 80% of devices including Chrome, Firefox and Safari web browsers. It's easy-to-understand REST API will let you to  integrate push notifications into your system. You can automatically send personalized webpush messages to your customers. Another interesting feature is Triggers. It allows you to setup push messages automatic messaging when certain criterias are met. [Visit SendPulse]
In addition to the push notification service you will get a 12000 Free SMTP quota and a 2500 Free Email quota. That will be definitely a plus point.
Conclusion
Now it is up to you to choose what is best for your needs. In conclusion, all of the service providers provide very reliable, robust and valuable service. If you need any help implementing these services please do not hesitate to comment below. Finally, according to your experience and thoughts what would be the Best Free Website Push Notification Service ?