In software engineering the term UML is used for Unified Modeling Language. It is a general purpose modelling language. UML provides a standard way to model the application structure, behavior, and architecture of a system. In the Software Development Life Cycle, we use UML Diagrams for Analyze requirements and Design the software. With the correct use of UML you can develop the software and maintain it without getting compromised. There are many professional online and offline tools to create UML diagrams. In fact you need to pay for use those services. But still there is a few number of professional yet Free UML Diagram Tools Online to create UML diagrams. If you are a software developer or a student in the same field pay those websites a visit and give it a try.
This is the best solution that I came up with including facts of professional and free. Free UML diagram tool Draw.io formerly known as Diagram.ly. This tool is very straightforward and simple to use. Draw.io gives you the ability to save your UML diagrams in Google Drive and Dropbox as well as in your PC. Visit the website, choose where you want to save the diagrams and you are a go. Another important feature is Draw.io supports Business Process Model and Notation. This free diagram tool has a Google Chrome app so you can access your canves.
Saving diagrams in the Google Drive is a very important feature which enables you to access the diagrams anywhere you want with your Google login. It supports every Google drive features like multiple logins. You can have other project members in the same diagram with the ability of collaborative editing.
Creately is one of the most popular and feature rich Free UML Diagram Tool Online. It offers you very professional features to create your UML diagrams easily. This service is not completely free, yet they provide a free plan to those who just need to make a diagram for their personal use. Creately allow you to save an image or PDF file of the diagram to your computer. It's sharing facility is great. You can create links to the diagram and share with your project members, even with editing permissions. Also you can embed created diagrams on your website.
Apart from the default while blank sheet Gliffy has many ready made templates that you can work with. You can get a 15 day trial period by signing up with the service. The user interface of Gliffy is easy to understand and has many options for a user friendly design. This website uses flash and you need to have flash installed on your browser to access this.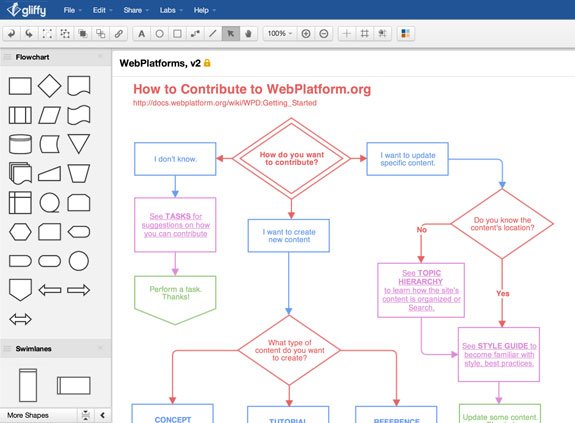 This HTML 5 based UML diagramming tool is another way to create UML diagrams for your projects. This tool also has plentiful feature for a easy design. The free version allows you to store 25 MB of data.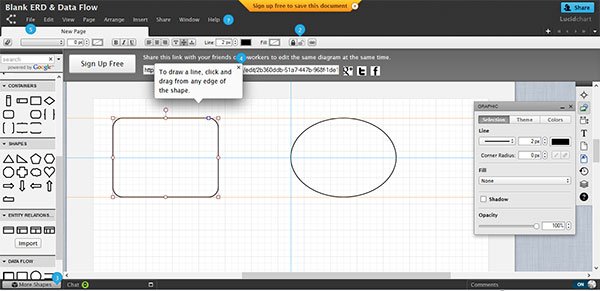 yUML is a new way to create UML charts. This Free UML Diagram Tool Online comes with a great new idea to create UML diagrams on the fly. You can use this online tool as an API to create Free UML diagrams.