Sometimes we think using Optical Disks are obsolete. But Optical Disks have many advantages over intangible cloud storage or USB disks. Since we use Optical Disks as Read Only Memories no one can erase the content on the disk. Unlike in cloud storage, you do not have to worry about loosing your data if you protect your disk. Many people still use CDs and DVDs to store and backup their data. It is a good way to store music. If you host your music on a cloud you need to have an Internet connection to listen to a song. But if you use a disk you do not have to worry about an Internet connection. Since Optical Disks are not dying I would like to talk about best way to produce them. Here I have listed 5 Best Free CD and DVD Burning Software for Windows.
Top 5 Best Free Windows CD and DVD Burning Software
Most of the software in this list has ability to viewing and editing content, along with coupled ISO creation. The best thing is these software are free to download. I think you have tried Nero Burning Rom before. It costs too much and need huge amount of CPU resources to run. But you can fulfill your all burning needs by using these free software. These are the 5 Best Free CD and DVD Burning Software for Windows. Read the description and choose one of them to use.
Ashampoo Burning Studio Free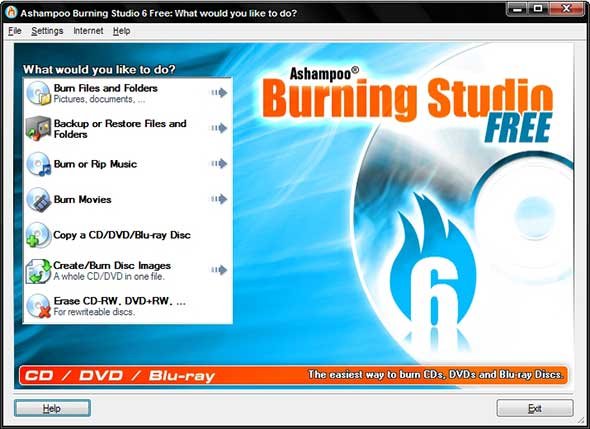 Ashampoo Burning Studio is a popular free tool to burning CD and DVD. It has an attractive and user-friendly interface with lots of features. You can create compressed and password protected backup archives, rip  audio CDs as WMA or WAV files, and create ISO images from a CD or DVDs.
This software supports both 32 and 64 bits of all Windows operating systems.
[button link="http://download.cnet.com/Ashampoo-Burning-Studio-Free/3000-2646_4-10776287.html?part=dl-61683&subj=dl&tag=button" style="download" color="silver" window="yes"]Download Free[/button]
ImgBurn